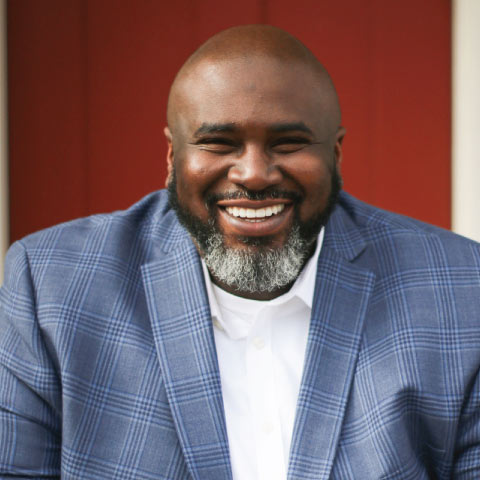 What does your job entail?
As Senior Pastor, my primary duties are to shepherd the congregation through prayer, teaching, leading, and providing pastoral care.
About Edrin:
I am a South Carolinian who loves people, nature, music, cities, history, travel, Bar-B-Que, and SEC football! I am married to an amazing woman, Shanequa. We live in North Minneapolis with our two beautiful girls, Taylor & Harper.
I am a lifelong learner. I love writing and speaking! I am at my best when I'm using biblical teaching, humor, storytelling and my background in the humanities & social sciences to influence others in the ways of Jesus. I studied African-American Studies & U.S. History at the University of South Carolina in Columbia, SC. I earned a Masters of Divinity degree in Preaching & Communication from Bethel Seminary in St. Paul, MN. I'm looking forward to more studies in the near future.
Beyond my work at Sanctuary, I am passionate about developing leaders of all ages who will impact society from their sphere of influence.
Tidbits:
If I could only do 3 things for the rest of my life, I would:
Travel the world with my family and closest friends, meeting people and exploring their cultures, especially their food, music, and history.
Write and teach about Jesus-centered leadership.
Build schools specifically designed for African-American boys.