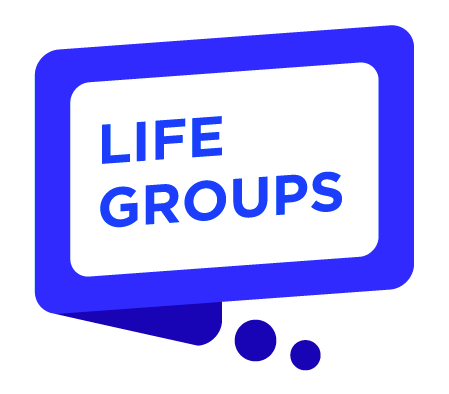 A Life Group is a group of 7-15 people who gather weekly in homes, coffee shops, and other public places for encouragement, study, fun, and, ultimately, growth.  Life Groups take our large congregation down to a size where you can be connected to a few others.
Join a Life Group
Life Group Leaders can be anybody interested in facilitating discussions, organizing and praying regularly for the group.
Lead a Group
Why join a group?
At Sanctuary, Life Groups are inviting spaces where…
We gather to experience life together
We pray together
We study God's Word together
We find accountability and offer it to others
We challenge both our emotions and our intellect
We pursue wholeness…fully expecting Jesus Christ to be present and to participate!
Frequently Asked Questions
Q: How Often Do Groups Meet?
Each group has the option of meeting weekly or bi-weekly (2x a month) between the months of October and May. Here's how that generally breaks down:
Groups Schedule
Fall Session | October to Mid-December
Winter Session | Mid-January to Mid-March
Spring Session | April to May
Q: What will I experience in a Life Group?
Sharing your story
Exploring the Bible
Laughing
Praying
Eating
Growing
Q: What will be expected of me in a Life Group?
Be Present
Share – your story, your perspective & insights, even your food!
Laugh at yourself and others
Listen to others' views
Pray
Q: Are groups open to new people?
Our Life Groups are designed to invite others into deeper relationship – with God and with others.  At the start of each year, Life Groups (with few exceptions) will "keep an open seat" for the first 2-4 weeks.  After that time, the decision is left up to the group to decide.  Many Life Groups will choose to remain open, while others may choose to close in order to prioritize trust and accountability.
Q: How will we explore the Bible?
In the Fall, Life Groups are encouraged to participate in our All-Church Study or follow the sermon series. After the Fall session, each Life Group and its leader(s) can choose to follow the sermon series or do some other approved study. Regardless of the material chosen, Life Groups will be regularly challenged to let the Scriptures inform our understanding of truth and guide us in our daily lives.
Q: Is childcare available?
Each group makes their own plans regarding childcare.